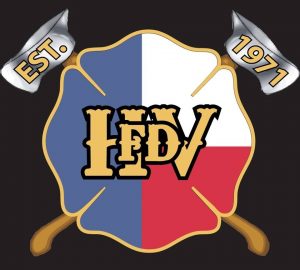 by Laurie Mullens
The Highland Village City Council plans to create a fire department service level task force to determine the appropriate and desired service level standards for the Highland Village Fire Department.
The task force will be charged with providing recommendations on such things as the appropriate coverage and resources in facilities, staffing requirements, EMS billing methodology and equipment and service response times throughout the entire city.
It will consist of seven Highland Village residents and two city council members. The council will consider a resolution establishing the task force at their September 8 meeting.
Interested residents should contact the City Secretary Diane Callahan by email at [email protected] before 5 p.m. on September 3. All names will be forwarded to the city council to be considered at their September 8 meeting.
Highland Village has come a long way with its beginning as an all volunteer fire department. As the city began to grow, previous councils knew a full-time, full-service department was going to be needed.
A plan was put in place to grow the department to meet the needs of the community, beginning first by supplementing volunteer support with part-time positions and eventually moving to full-time.
In 2008 the fire department moved into the voter-approved fire station at the corner of Highland Village Road and Brazos Boulevard. The city reached the goal of five full-time firefighter/paramedics on each of the three shifts.
The city has seen increased growth and traffic to the west with the development of two major retail centers and the FM 2499 Corridor. Providing fire and emergency medical services to the entire city is of great importance.
The council also believes public input and citizen involvement is not only desired, but required. Historically every capital project within the city has been done by a citizen task force with opportunities for public input.
"I have always challenged the city council and staff, as each decision comes before us, by framing each question with 'How will our residents benefit from this?' It is our goal to be responsible with taxpayer money, transparent in how that money is spent and conscientious of ensuring our residents receive the best service and amenities money can buy," said Mayor Charlotte Wilcox.
"We are inviting our residents to consider being part of the process as we continue to analyze fire and EMS services for our city."
Laurie Mullens is public affairs for the City of Highland Village.