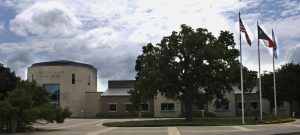 by Laurie Mullens
The Highland Village City Council held a special meeting last week to discuss the proposed 2015-2016 general fund budget, specifically relating to providing Emergency Medical Services to the west side of Highland Village.
The council held the special meeting to receive funding options to house an ambulance and up to two additional firefighter/paramedics to each shift (up to six additional positions) to provide emergency medical service to the western portion of Highland Village as they are required to vote on the city's 2015-2016 tax rate at their August 11 meeting.
"The city has always sought public input and involvement in the development of capital projects. Providing fire and emergency medical services to the west side of our city is of great importance and must include the input of our citizens," said Mayor Charlotte Wilcox.
To that end, city council has directed staff to present a plan to seek public input and provide citizen involvement with the creation of a task force to determine the need and establishment of fire and EMS services to the west side of Highland Village.
The council directed staff to provide up to date and accurate data relating to fire and EMS response times throughout Highland Village to aid in determining the need for additional fire and EMS facility and personnel to service the west side of the city. They also requested staff investigate utilizing private ambulance to service the west side of the city as a stop-gap measure.
Additionally, the council requested staff look at items in the proposed budget than can be postponed r removed in order to provide funding for three additional firefighter paramedics. These three positions would provide the needed relief factor to eliminate or reduce overtime costs currently experienced in the fire department.
City staff will present this information to the council at the August 11 meeting.
The Highland Village Fire Department originally began as an all volunteer department and in 2008, with the construction of the new fire station at Highland Village Road and Brazos Boulevard, moved to a full-time department with five firefighter/paramedics on each of the three shifts. The city continues to see increased growth and traffic to the west with the development of two major retail centers and the FM 2499 corridor.
Laurie Mullens is public affairs manager for the City of Highland Village.