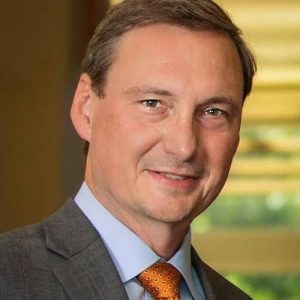 A public information request submitted by a Flower Mound resident reveals a back-and-forth between a town councilman and staff member, and detailing what appears to be a violation of town charter.
At an August 6 town council meeting, resident Paul Stone accused Councilman Brian Rountree of violating the town charter by directing town staff by email.
According to the emails, which Stone provided to the council but did not read aloud, Town Manager Jimmy Stathatos chided Rountree for communicating directly with employees without his knowledge.
"After the first few times, I respectfully requested that you work through me," Statathos' email, dated July 19 said. "On two separate occassions today, you contacted staff without my knowledge. You asked them questions and provided direction.
"This puts me, the town employees and the town council in a very awkward position."
The charter states that the council must only deal with the town manager in regards to administrative and executive duties relating to town staff.
"Tonight I am calling for a violation of the town charter on Mr. Brian Rountree," said Stone at the previous meeting.
He displayed copies of 5 emails that Rountree sent to town staff members in violation of article 3, subsection 309 of the charter, he said. Mayor Tom Hayden clarified that it is not a violation of charter for a council member to ask questions of staff, but it is a violation for a member of council to direct staff.
The emails were sent by Rountree to staff directing them on issues regarding the town's tree ordinance; contact information for County Commissioner Andy Eads; Sagebrush Drive construction; water drainage on Simmons Road; and an incident involving a public works employee.
Stathatos copied the town council on this email.
"I struggled with whether to contact you about it again and whether to make sure the council is aware," Stathatos wrote. "However, nothing I have done to this point to fix it has been successful. My hope is that it just stops."
Stathatos said he would be amenable to Rountree communicating with staff and copy him on the emails as long as Rountree is not specifically directing staff.
Stone said that as of yet has not heard from town council or staff about his original complaint.
"This email clearly demonstrates a willful violation of the charter and should be dealt with immediately outside of any other investigations regarding actual or perceived violations … "