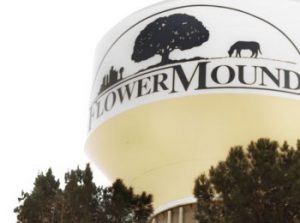 An ethics investigation ongoing in the Town of Flower Mound has yet to be delivered to the town council, but before that happens, the scope of the investigation could be narrowed down to just one member of council.
"Since the only allegation that's been made public is the charter violation of myself, I would like that to be the sole investigation, save the town a lot of money," said Councilman Brian Rountree.
Also, Rountree said he had to hire an attorney, and has come to understand that there is not a case in the country, under the same circumstances, where a charter violation has been determined.
"I only found out later … what the true scope of the investigation was — which was to begin on May 20 to July 21 — and I asked the question, 'How did that get determined because that's not what was voted on by the council?' I was told that's what was determined by [Town Manager] Mr. [Jimmy] Stathatos."
Rountree suggested that monies that could be spent on additional investigation be used to help fund the town's purchase of land on which an historic cabin stands.
"I've forgiven Mr. [Bryan] Webb for his issue," Rountree said. "I don't want to see him litigated or removed from council."
On July 20, when an investigation into council ethics ruptured from a single accusation against Webb, Rountree requested an agenda item that reads: "Identify interest and receive direction regarding a proposal to direct the Town Manager to direct the appropriate staff to conduct an investigation into possible violations of the Code of Ethics and/or Open Government Laws."
Information that bubbled up from that point on, revealed that Webb had divulged to resident Nels Pearson that some members of council intended to remove him from the planning & zoning board. Webb admitted he did indeed share that information, which was only discussed in a closed executive council session.
But before that item even came up, residents leveled similar accusations at Rountree and Councilman Itamar Gelbman (Place 5).
At that time, Mayor Tom Hayden explained that the town charter allows the town manager, with the consent of the mayor, to spend up to $15,000 without town council approval. He askedStathatos to locate a firm and start the investigation immediately.
But after further details about Rountree's alleged charter violation came to light, Rountree felt it would be better for the town to zero-in solely on him for the investigation.
Rountree and Gelbman both asserted that Town Attorney Bryn Meredith said in a closed session that was traction to the allegations against Webb. Both councilmen said that in an ensuing open session, Meredith hedged on that statement, saying instead that Webb did not violate the town charter.
Because Rountree's suggestion was not listed on Monday night's agenda, the council could not deliberate on the issue. Stathatos, who said he has "great exception" with Rountree's remarks about him, would be happy to discuss it further at the next council meeting on September 8.
"I saw the minutes you all approved with the scope," Stathatos said. "With all due respect," he told the council, "this is not my investigation."