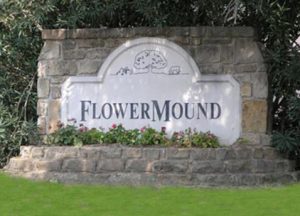 To some it would seem there may be more batting back and forth on a Monday night in Flower Mound than there is at Wimbledon as accusations and mudslinging have been a part of nearly every town council meeting since the May election.
Last night, the verbal volleying continued, including polite, if not impassioned, residents took aim at Councilman Brian Rountree.
"Tonight I am calling for a violation of the town charter on Mr. Brian Rountree," said resident Paul Stone.
He displayed copies of 5 emails that Rountree sent to town staff members in violation of article 3, subsection 309 of the charter, he said.
The emails apparently were sent by Rountree to staff directing them on issues regarding the town's tree ordinance; contact information for County Commissioner Andy Eads; Sagebrush Drive construction; water drainage on Simmons Road; and an incident involving a public works employee.
The charter states that the council must only deal with the town manager in regards to administrative and executive duties relating to town staff.
"I'm not part of any organization. Mr. Rountree you think there are two sides in this town. I can assure you there're not. I'm Mr. Process," he said.
Stone is the most recent chairman of the charter review commission. He also instigated an ethics ordinance in Flower Mound decades back, he said.
Stone said he is in the process of doing another open records request.
"I just have to say, it's going to make me feel good. You're not alone," Stone said, then turning and pointing to Councilman Itamar Gelbman. "You're next, Mr. Gelbman," he shouted.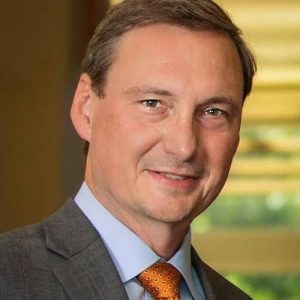 Walking the talk
Former mayor Jody Smith spoke to the town council as well. She too, addressed Rountree.
In an email to a citizen, Rountree stated: "I have read and understood all of the concerns with Jason Hitt about previous online comments he may have made. But please do not ignore the main difference in Jason Hitt's online activities and those made by a previous P&Z committee member."
Smith said the email noted that Hitt's comments were made as a personal citizen, whereas another P&Z member recently made online comments while he was serving on the commission.
"In the future, if Mr. Hitt or any other sitting board member or committee member disparages a citizen or citizens of this town it can be expected that this person's comments would be reviewed and action taken to remedy the negative image placed on the town."
Resident Patsy Mizeur said she refuses to accept Rountree and Gelbman and new P&Z members compromising the integrity of Flower Mound. She too, quoted the email Rountree sent about Hitt.
During council announcements, Gelbman encouraged residents to remember that some of them had been at the "Common Ground for Flower Mound" event just before the council meeting.
He noted the stickers some of them wore at the event, which read, "I pledge to post and speak kind words."
"So for all the people yelling here, just remember an hour and a half ago that's what you had on your shirt," he said.