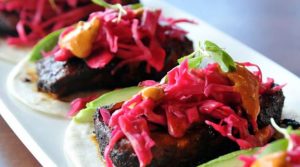 Land that was once purchased by Flower Mound to build a road extension is now slated to become the location of an upscale Tex-Mex dining destination and the town would increase its coffers by a million dollars in the process.
Mi Dia From Scratch is a restaurant in historic Grapevine that blends traditional Mexico City, Santa Fe and Tex Mex flavors. All the meals are crafted from scratch and the menu includes things like artisanal street tacos, tableside guacamole, huevos rancheros, tortilla soup, panuchos yucatecos, flautas and carne asada.
There is also a gluten free and a vegetarian menu, sorbets, sopapillas, churros, Mexican s'mores, a slate of margaritas and martinis, dozens of tequilas and other hand-crafted libations with names like Hatch green chile infused corzo silver, heart of the desert, and Mexican candy.
The Mi Dia location is set back a bit from the southwest corner of West Windsor Drive and FM 2499.
Developed by Old Town Development, the restaurant will be 7,280 square feet with about 2,000 square feet of patio space, said Mark Wood, economic development manager for Flower Mound.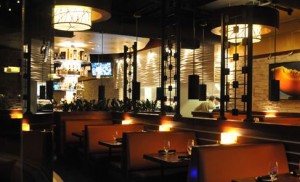 The restaurant is coming to Flower Mound as part of a Chapter 380 agreement, where Old Town will own the land, but through tax offsets and the waiver of developmental fees, will eventually pay off a $140,000 debt it will incur.
A tract of 1.6 acres remains of 22 acres the town purchased in 2009 to build the West Windsor Road extension, trails, a linear park and tree plantings. The town bought the land for $900,000 and build a new senior center on 4 of the acres.
"It's more of an earn-out situation," Mayor Tom Hayden said. "The town gets 2 percent in terms of tax revenue, but we're only able to give incentives on 1 percent of that. It's really a forgiveness of a loan over time."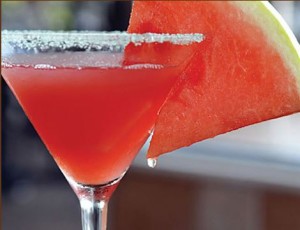 For the town to break even in this deal, Mi Dia would have to generate $3 million per year in sales. Town Manager Jimmy Stathatos said he's confident the restaurant would earn more than that.
Old Town would begin paying back the value of the land after 5 years in equal annual installments once Mi Dia receives a certificate of occupancy.
"We're bringing a really nice, unique quality restaurants into our town," Hayden said. "That's a great thing for our residents.
"Without this incentive Mi Dia won't come to Flower Mound."
After 10 years, the length of the 380 agreement, the town would net about $1.1 million in taxes.
"It would be the top restaurant in Flower Mound," Wood said.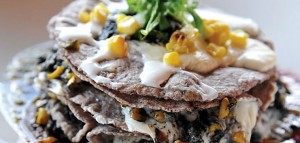 Mi Dia must open by the end of March 2017, but Wood said he has no reason to think it would take that long.
The town will maintain a detention pond on the site, which was installed for the neighboring senior center. Also, the town will provide cross access between the senior center and the restaurant and will provide shared parking. Old Town will build 80 parking spaces.
As part of the 380 agreement, the town has the ability to select what would go at the location if something happens to Mi Dia in the first decade.