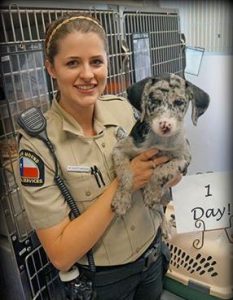 This weekend could be life changing for some of man's best friends as the second annual "Clear The Shelters" event rolls out Saturday in Flower Mound.
In fact, more than 50 shelters across the DFW area are waiting adoption feels to help some of their guests' find a place to call home.
The Flower Mound Animal Adoption Center on Justin Road never charges an adoption fee, but the new "mom" or "dad" must agree to have their new friend vaccinated for rabies and spayed/neutered within 15 days of adoption.
Last year, Clear The Shelters helped more than 2,300 pets find homes.
In Flower Mound adoptions will take place between 10 a.m. and 5 p.m. Other nearby locations include Coppell Animal Services, Grapevine Animal Services, Irving Animal Services and Lewisville Animal Services.