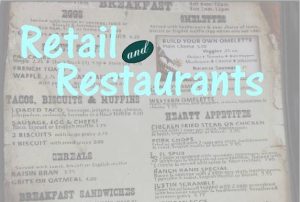 Would you like to help design your community, Flower Mound residents? You can have a say in what types of retail and restaurant businesses come to town by taking a short survey that the town has created for your feedback.
The information collected from the survey will help the Flower Mound Economic Development staff bring in shops and eateries targeted toward what residents would like to see.
The most recent restaurant and retail survey, from 2013, found that residents shop and dine mostly in Flower Mound and Highland Village. The town received 1,872 responses, a 65.1 percent increase over the 2011 survey.
Comments indicated that participants felt there were enough chain restaurants in Flower Mound, and would like more original, unique types of places to eat.
Some of the top 25 restaurants asked for were: Genghis Grill; Chuy's Mexican Restaurant; Twisted Root Burger Company; Fireside Pies; and Torchy's Tacos, which is planned for the River Walk at Central Park. The survey also indicated that 82.96 percent of those who responded regularly dine out in Flower Mound restaurants.
The survey results also showed that residents wanted fine-dining restaurants, including perhaps a steakhouse and/or seafood eatery. Also, respondents indicated that they wanted to see more organic, vegetarian, vegan and gluten-free places to eat.
Top retailers requested included: J. Crew; REI; Urban Outfitters; American Eagle; and Marshall's. When shoppers went outside of Flower Mound for goods, 78.21 percent said they go for clothing while 81.94 percent said they make their way out of town for meals and entertainment.
This year, you can take the survey online or call 972-874-6044 to request a paper copy if you have limited access to the internet.
Responses are due by September 30.