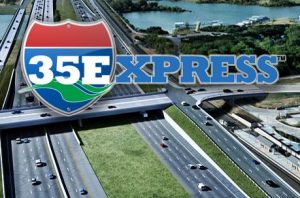 Take caution if you drive along I-35E this weekend as crews are working in the Lewisville area.
The southbound ramp to Corporate Drive will be continuously closed to traffic starting at 9 a.m. on Sunday, through 6 a.m. on October 10. During the closure, crews will rebuild the ramp and further widen the mainlines.
While the ramp is closed, traffic will be redirected to exit I-35E at SH 121 Business route and head south along the frontage road to access Corporate Drive.
On Sunday, various lanes of SB I-35E approaching the Corporate Drive exit ramp will be closed from 9 a.m. to 6 p.m., but at least one lane of traffic will stay open.