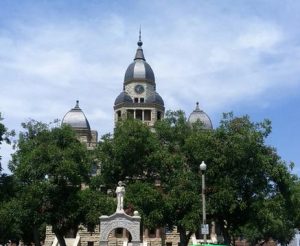 Southern Denton County has swiped about 20 percent of the total certified taxable property values just released for the entire county.
Denton County's total net taxable value for 2015 is just under $70.2 billion, while the southern areas, not including Lewisville, claim about $13 billion of that amount.
County Commissioner Andy Eads (Dist. 4) said the values are higher in his neck of the woods because of the higher home values and closer density in the southern part of the county.
Also, there are fewer parcels of land with agricultural exemptions, he said.
These trends have been on an upward trajectory.
"Once again it comes down to location, location, location," Eads said, noting southern Denton County's proximity to DFW airport and the central business districts of Dallas and Fort Worth.
In Flower Mound, the average taxable home value for 2015 is $332,000, and 80 percent of the town is residential.
Bartonville homes average about $437,765 in taxable value this year, while Copper Canyon homes come in at an average of $365,108.
Argyle's homes average $357,712; Highland Village averages $320,159; Lewisville comes in at an average of $180,133; Double Oak is $381,075; FWSD 6 is at $333,731 and FWSD 7 is at $386,606.
The 2015 certified next taxable property values for several communities in southern Denton County and the county seat, Denton, include:
Argyle: $503,751,878
Bartonville: $292,833,254
Copper Canyon: $204,458,586
Denton: $8,319,968,620
Double Oak: $387,601,985
Flower Mound: $8,492,118,604
Highland Village: $1,916,424,712
Lantana Fresh Water District No. 6: $667,570,958
Lantana Fresh Water District No. 7: $508,001,690
Lewisville: $8,331,125,986