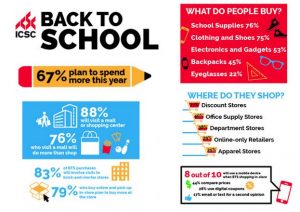 Spending for back to school and college this year is expected to reach $68 billion. Here are a few ways you might want to stay ahead of the curve, courtesy of U.S. News & World Report:
Shop now, shop later. A lot of sales get rotated weekly, so what is full price this week might be slashed next week.
Hold off on threads. Although most students want to make a big splash on their first day back to school, you might want to wait until afterward to buy them new clothes. Apparently, boots, denim and light jackets get less expensive as the fall ensues.
Super sleuth gift cards. Check out sites like GiftCards.com where you can buy the plastic at a lower price, and sometimes save up to 10 percent. Factor in sales? Good deal.
Go tax free. Head to the stores this weekend, during the Texas tax-free weekend.
Send it back, Jack. Rebates can be pesky and annoying when you have to send them in. A good rule of thumb is to determine if the rebate value is as valuable as your time. If it is, consider taking the plunge.