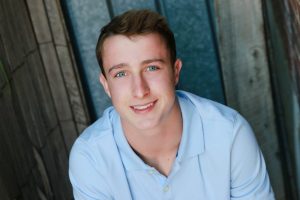 Being the best in Texas has gotten Hunter Markwardt a lot more than a grand slam, and the passion that drove him to that success has also lassoed him a college scholarship.
The Argyle graduate received a baseball scholarship to Abilene Christian University after helping his team to a state championship against West Orange Stark this season, going 2-4 with two RBI in the championship game and being named to the all-tournament team as an outfielder.
Markwardt loves the game of baseball, but is also player on the football and track teams.
"I really enjoy everything that I'm involved in," he said. "Whether it's playing sports or helping out with the younger kids. Just to be involved means a lot."
Markwardt has a great passion for mentoring work and said that he has done as much of it as possible in his time at Argyle High School.
"I've always been involved with the elementary schools and intermediate school," Markwardt said. "I helped with a second-grade class and was a senior buddy."
Markwardt was also a member of the Wise Guys, another mentoring program at Argyle High School.
When reflecting on the part that he liked the least about his time as a student at AHS, the Argyle teen was very frank.
"I would probably just say the class work," Markwardt said.
Looking back over his years at Argyle, Markwardt said that he has changed a lot, and for the better, as he prepares to head off to college.
"The thing that I am going to remember most is probably just developing as a person," Markwardt said. "From my sophomore year to my senior year, I have grown so much, from mot having played football before to winning a state championship.
"Just being a part of that, there is a lot of growth over those three years."
Markwardt's Favorites
Favorite Athlete: Dez Bryant
Favorite Sports Team: Texas Rangers
Favorite Subject: Math
Favorite Food: Pizza
Favorite Movie: Troy
Favorite TV Show: Impractical Jokers
Last Book I Read: The Maze Runner
Favorite Musical Group or Performer: J. Cole