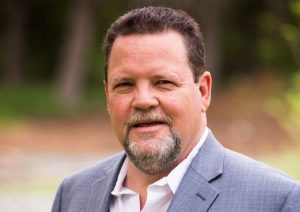 Saving trees and conserving land is a big topic these days in Flower Mound. But this isn't Kansas. It's not even Oklahoma or West Texas where much of the land has little value other than for timber or agricultural uses. Buying vast expanses of land to conserve in Flower Mound just won't pencil, even when using other people's money.
Most of our parks in Flower Mound came from park land dedication requirements, when residential development occurred. Developers are required to donate park land to develop.
In recent years, the Town's policy is to take cash in lieu of land for the park land requirement. I've been told that the Town can't afford to maintain the parks we have and this cash helps offset the maintenance and improvement of parks. I am curious if all these park land dedication funds went back into parks verses going to the general fund.
Maybe funds collected for park land dedication in the future could be used to acquire land for conservation? Land in its natural state has little maintenance and carry cost, compared to land maintained for parks and ball fields. Of course, this could take away funds for the maintenance, amenities and improvement of our existing parks.
The Town also requires the replanting of trees when specimen quality trees are removed by development. Cash in lieu of tree replacement is always allowed, if not encouraged. Again, I am curious if all these funds go to actually replace trees, or if much of it goes to the general fund or uses other than planting trees.
Lots more cash from tree removal seems imminent as the Town repeals exemptions and stiffens the tree ordinance. Maybe some of these funds could be used along with park land funds to acquire and hold conservation lands, which already have majestic old growth trees.
Last, maybe we don't have to buy huge contiguous tracts to conserve land. We have pretty large tracts of conservation already between all the Corps of Engineer property, Town park systems, conservation developments, and watersheds that are left in their natural state.
Pocket conservation parks and pocket prairies would be nice too, scattered around town. One, five and ten acre parcels are easier to come by, more affordable and more practical than trying to acquire hundred or thousand acre tracts. Maybe we can work together and make some smaller tracts very special now, instead of trying to put together a grand scheme that may never work.
Mark Glover
Flower Mound, TX