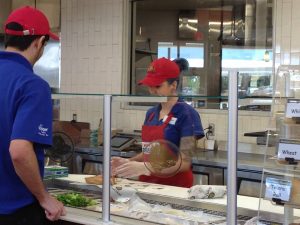 The pre-made meals section at Bartonville's new Kroger Marketplace store, with its variety of home-style flavors and Texas flair, is really taking the cake.
With a make-your-own-sandwich bar, pre-packaged subs and sides, a hot food bar and a make-your-own-meal station, the grocery store is hoping to meet the needs of its customers.
"Prepared meals are doing very well, proportionately much higher in sales than in the rest of the area and continuing to grow, especially in the sandwich commodity," said Katie Nock, Kroger spokesperson.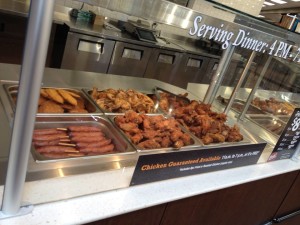 All the sandwiches are made with Boar's Head meats, a brand only offered locally by Market Street and Sprouts stores.
According to Dan Johnson, the store's operations manager, the Kroger selection has a higher quality and quantity than other places people can pick up meals to go.
"We encourage our employees to try to build relationships with the customers," he said, adding that surveys have placed the Bartonville store high above other area stores in customer service.
Apart from sandwiches, the store also offers cold meal options, which change with the season. Right now, the theme is summer, including lots of grilled items and salads.
The prepared hot meals are also tailored to taste. Customers can walk in, choose a meat and some sides and be out the door to feed the family in mere minutes.
The Bartonville store is just the seventh Kroger location in the Dallas-Fort Worth Metroplex to serve barbecue. Daniel Daughters, deli/bakery coordinator for the new store, said the trend took off in Memphis and has become a big deal around the Lonestar State.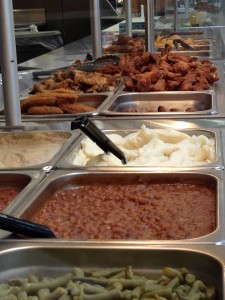 "It's a fast-growing Texas thing," he said.
While the menu does change every other day, foods like chicken, mashed potatoes, green beans and macaroni are staples. Barbecued brisket and pulled pork are also offered daily, Nock said.
The Bartonville store is also the only Kroger between that area and Lewisville to offer a Slurpee station.