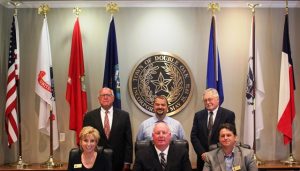 The Double Oak Town Council will have a vacant seat toward the end of the July, and is seeking applicants to fill the position.
On Monday, Councilman John Maynor submitted a letter of resignation because he has sold his home and will be moving out of town. On July 20, the town council will consider and take formal action to accept his resignation.
Applications will be accepted from residents who would like to be considered for appointment to the vacant council seat starting today through 4 p.m. on July 31.
Maynor's term will expire in May 2016.
Applicants are asked to attend the regular council meeting on August 3 to be introduced and to take questions. The council will consider and take action at a future meeting.
For an application and information, please contact Town Secretary Charlotte Allen at (972) 539-9464.