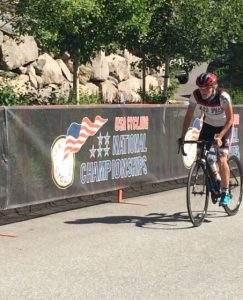 Payten Maness of Flower Mound is competing in all types of cycling competitions.  Most recently, she took 3rd place in a USA Cycling National Championship road race.
The Cross Timbers Gazette caught up with Payten before the big race as she was prepping at Mad Duck Adventure Sports in Grapevine. Her coach, Clarence Muller, shared his excitement for Payten in this her first full year of cycling.
Payten was an accomplished tri-athlete, until stress fractures forced her to give them up. Since then, she's motivated herself, with the help of supportive parents and coach, to move forward on two wheels.
Watch our video to find out just what puts the mettle in Payten's pedals.