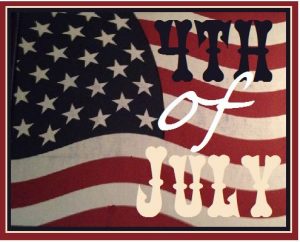 Here at The Cross Timbers Gazette, we thought you might be starting to plan your Independence Day celebrating, so here are some ideas for things to do and festivities to partake in on July 4:
The Double Oak Volunteer Fire Department is having a July 4th parade and picnic at town hall. The parade shoves off at 9:30 a.m., with the picnic to follow from 10 a.m.-2 p.m. Call. 972-539-7683  for more information.
Flower Mound is hosting its Independence Fest 2015 at Bakersfield Park featuring 38 SPECIAL. There will be a fireworks show, a vintage car show, food, a Kid's Zone and more.
The Red, White & Lewisville fireworks show starts at 9:30 p.m. at the south side of Vista Ridge Mall in Lewisville, between the mall and the Sam Rayburn Tollway. Call 972-219-3401 if you want to know more.
Lake Grapevine Fireworks Extravaganza has been scheduled for 9:30 p.m., but it's probably a good idea to check with the parks to make sure it's still ago after all the flooding we've had. Nevertheless, fireworks can be viewed from any lakeside location as well as several other spots throughout Grapevine. Admission is free at most viewing locations.
In Denton, there's Twilight Tunes from 10-11:30 a.m. after Fourth of July Parade, Denton County Courthouse-on-the-Square west lawn, 110 W. Hickory St., Free. Featuring: JR Byrd – Pop/Funk.
The Frisco Freedom Fest and Party in the Plaza happens from 4-10 p.m. at Simpson Plaza at City Hall, 6101 Frisco Square Blvd. Activities include the children's expo, community stage, the Taste of Frisco, and the Hometown Heroes exhibit. Free parking at Toyota Stadium, Frisco Square and the fields around George A. Purefoy Municipal Center.
On July 5, there's an Independence Day concert at 7 p.m. at Trietsch Memorial United Methodist Church, 6101 Morriss Road. Flower Mound Symphony, Trietsch Chancel Choir, the Voices of Flower Mound, and Flower Mound UMC Choir are teaming up for a concert featuring the music of Aaron Copland. Free admission. Donations accepted.