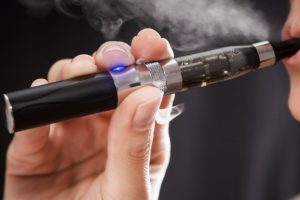 Puffing away on an e-cigarette in Highland Village is starting to look a whole lot more like taking a drag an actual smoke since the city council decided to treat them in the same fashion as tobacco products.
Essentially, the city passed an amendment to its Health and Sanitation Ordinance to prohibit the use of e-cigs in certain public places, like public parks, indoor areas of restaurants, retail stores and offices.
This change brought the city's handling of e-cigs inline with a law that was recently approved by the Texas Legislature's 84th session.
This new ordinance goes into effect on October 1, to give time for businesses and citizens to be notified and for appropriate signage to be displayed.
Highland Village has an ordinance on the books already that prohibits the sale of e-cigarettes to minors, and prohibits minors from possessing them.