A retro arcade is planning to open a new location in Flower Mound this year.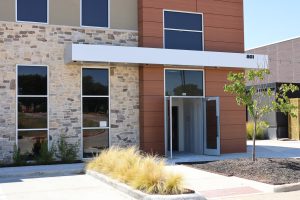 Arcade 92 offers a "multi-generational gaming experience (with) classic arcade and console games from the 80s and 90s to modern favorites" at its original location in McKinney, according to a news release from the town of Flower Mound. The business is working on a larger version of that location in Lakeside at 801 International Parkway, Suite 580, near Tycoon.
"The arcade in McKinney has met and exceeded all my wildest expectations, but now it's time for the next chapter of Arcade 92 and the mission of, 'It's time to play again,'" Owner Michael Lepsch said in a social media video. "At this bigger location, there will be even more games for you to enjoy."
At the McKinney location, customers pay $12 for admission and are free to play as many games as they want, as long as they want. In addition to games, Arcade 92 customers can choose from signature cocktails, craft beer and a full food menu, including brisket sliders, pizza and more. The business said on social media that it is hoping to open in November, barring delays.
Click here for more information.