A local physician and his team has launched a Kickstarter campaign to create a food truck or restaurant serving healthy food that tastes good and is good for you.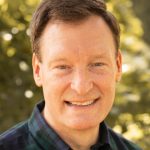 Dr. Doug Cluff, who has his own practice in Flower Mound, came up with the idea for WHOLi KaBOWLi about nine years ago to create a restaurant that is healthy, tasty, hearty and affordable. That dream is closer to a reality now, with the beginning of a 40-day Kickstarter campaign to raise $215,000 to support the creation of the food truck or restaurant.
WHOLi KaBOWLi's menu will be full of whole plants, fatty seafood and healthily-prepared proteins. There will be no sugar, white flour, oil or dairy anywhere on the menu. Some dishes will be sweetened with plants, such as dates and bananas.
"We won't compromise on flavor, but it will be all healthy," Cluff said. "We're trying to make it easier to be healthy."
If the $215,000 Kickstarter is fully funded, Cluff said, the food truck could be up and running within six to eight months. The team will then continue to raise capital and prove the concept to fund a restaurant in Flower Mound.
Cluff said he wants to bring a truly healthy restaurant to Flower Mound. A lot of food places that serve salads and bowls might not be as healthy as customers may expect.
"It became clear to me that people needed a place to go to have good food that is healthy, as opposed to all of the places where it's supposedly healthy," he said. "The reality is there are a lot of hidden calories, sources of hidden inflammation and calories, especially oils and sugars, that are not very apparent. If you look hard, you can find something healthy at most restaurants, but the grand majority of things that appear to be healthy are not."
Click here to see the Kickstarter campaign.