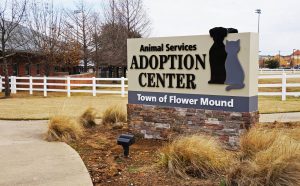 The town of Flower Mound is closing several more town facilities Friday because of the coronavirus pandemic.
The town's initial Declaration of Local Disaster, which was issued Sunday, closed the town's library, Community Activity Center and Senior Center. The Town Council voted Thursday night to extend the declaration through April 20. Now, in addition to the previously-closed facilities, the following Flower Mound facilities will be closed to the public, effective 5 p.m. Friday: Town Hall, Municipal Court, Animal Adoption Center, Police Department lobby, all Fire Station lobbies and the lobby of the Operations and Maintenance Building.
All public restrooms will also be closed. Most town employees will still be working at the facilities during the closure, according to a news release from the town of Flower Mound. To learn how to conduct business with the Town of Flower Mound online, click here.
The Animal Adoption Center staff will continue to work as normal and care for the animals for the duration of the closure, said Animal Services Manager Christine Hastings. As of Friday, there are five dogs and six cats at the center. It is able to hold about 40 dogs and 65 cats, so it is not expected to run out of room.
Hastings said the center will continue to impound stray animals and take owner surrenders by appointment only. The center will also continue to update its Facebook page and town webpage with photos and information about its adoptable animals, and people interested in adopting can do so by making an appointment, Hastings said. For appointments, call 972-874-6390.