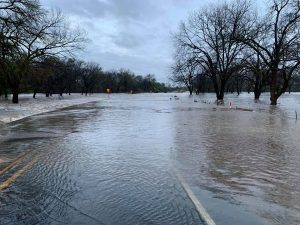 FM 407 has been shut down near Justin for emergency road repairs due to flooding.
The Justin Fire Department announced Thursday that the Texas Department of Transportation has closed FM 407 at Denton Creek because a section of the road was damaged and materials will be brought in to fix the issue.
FM 407 is expected to reopen on Thursday, March 26. A detour will be in place.