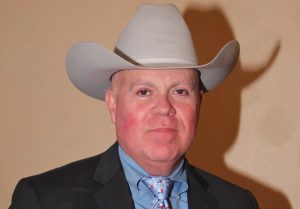 By Denton County Sheriff Tracey Murphree
Lantana had 270 calls for service for the month of November.  The Deputies responded to 29 alarm calls, 121 traffic-related calls and 151 self-initiated calls for service.
The Denton County Sheriff's Office shares in the concerns of neighborhood safety.  We are aware that there is an increased number of vehicles on the road due to additional subdivisions being built in our county.
Traffic complaints presented to us are taken seriously and in response we increase presence to heighten awareness of the speed limit and traffic flow and conduct traffic stops when appropriate.
There are several ways to address the issues:
Identify high volume and high speed times and provide targeted enforcement.
Deploy a police radar trailer which would produce data that shows if there are violations of the posted speed limit when we are not there and what the range of speeds are. With that information we could determine if there was a truly an issue with speed in that area or are people generally complying with the speed limit and there's just a perception that there is a speeding issue.  The trailer would also draw motorists' attention to their speed.
Raise Awareness and educate residents. This can be done by posting on social media or implementing neighborhood traffic calming programs that emphasize community involvement.
The Texas Department of Transportation reported that in 2018 there were a total of 251 fatalities in crashes involving speeding over the limit.
We are hiring Detention Officers!  If you are interested in a career in Law Enforcement, join our family and be a part of a great organization.  Detention Officer I positions start at $38,752.00 per year.  Visit our website to apply.  www.governmentjobs.com/careers/dentoncounty