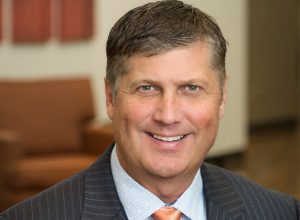 A lot of great things have happened in Flower Mound this year. Just last month, voters passed the reauthorization of the dedicated street maintenance sales tax, keeping the sales tax rate in Flower Mound at 8.25 percent. Although it may seem unimportant, the dedicated street maintenance sales tax pays for the reconstruction and rehabilitation of Flower Mound roadways. Did you know that since it was first authorized by voters in 2007, the quarter-cent dedicated sales tax has helped pay for more than $18 million in road projects?
Flower Mound has a total of four, one-quarter cent dedicated sales tax that goes specifically toward our parks, streets, as well as Police and Fire Departments.
Although it may be convenient to shop online during the hectic holiday season, those sales tax dollars have a big impact on Flower Mound. The dollars and cents you pay on everything from batteries to big screen TVs add up to important improvements to the community we call home.
During this 2019 – 2020 Fiscal Year budget cycle alone, dedicated sales tax dollars will pay for the following projects and personnel:
Streets
Forest Vista Drive reconstruction, from Morriss to Chancellor
Blue Ridge Trail reconstruction, Branchwood to Country Meadows
Colonial Drive reconstruction, Whitney Lane to Homestead Drive
Edgefield Trail reconstruction, from Wood Creek to Timber Valley Drive
Parks
Chinn Chapel Park playground replacement
Pecan Orchard Park playground replacement
Bakersfield Park enhancements
Lightning Detection System replacements at six parks
Rheudasil Park improvements
Trails Master Plan updates
Partial funding toward Peters Colony Memorial Park
Other park and trail amenities
Fire Control
5 full-time employees
Firefighting equipment
Communications backup equipment
Two outdoor warning sirens
Crime Control
5 full-time employees
School Resource Officer vehicle
Equipment for officer who serves on regional drug enforcement task force
Radio enhancements
Commercial vehicle enforcement scale (determines if 18-wheelers are over the designated weight limit on our roadways)
Other officer equipment
Flower Mound has approximately 125 restaurants and 200 retailers. Over the last six years, sales tax has increased by more than 40 percent, which accounted for nearly 20 percent of the Town's revenue in 2018. I'm thankful for our thriving business community and for everyone who shops and dines local this holiday season and throughout the year. You are making a difference in Flower Mound. For a list of new businesses in Flower Mound, visit www.flower-mound.com/newbusinesses.
I hope you and your family have a safe and memorable Christmas and New Year's. Throughout December, please visit www.flower-mound.com/specialevents for all our upcoming events for the whole family.