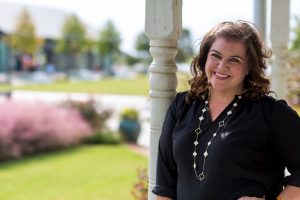 By Page Austin, Harvest Lifestyle Manager
Last month, we held our annual Harvest Turkey Trot, our largest event benefitting the North Texas Food Bank. The Turkey Trot was started as a way to raise funds to fight hunger in North Texas.  We had generous sponsors – The Shimala Group, Bali Mendels with Supreme Lending, Argyle Orthodontics, Elder Agency, and Wise Health Emergency Center & iCare Urgent Care – to cover all of the expenses so that 100% of the race proceeds could be donated.
This year, we were excited to get the schools involved. Now that Harvest is home to Lance Thompson Elementary and Argyle West Elementary, we partnered with their PTAs to encourage student and parent involvement. For every registration, a $1 was donated to the PTA for Lance Thompson Elementary or Argyle West Elementary. The rest of the proceeds were donated to the North Texas Food Bank.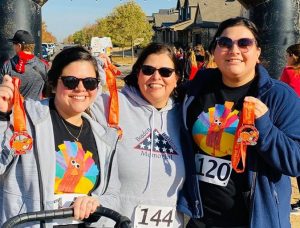 On race day, we had more than 200 runners! Nike from Tanger Outlet led the runners in a warm-up and the cheerleaders from Argyle Middle School and Northwest High School cheered everyone on as they ran. The PTAs set up concessions and sold spirit wear. It was a great example of two school districts coming together. PTA presidents Alyssa Kinnersley and Delinn Payne led their team so well. It was a successful day and we were able to donate 18,540 meals to Christian Community Action, a partner of the North Texas Food Bank that services our area.
In conjunction with our Turkey Trot, Argyle West Elementary held a canned food drive for the North Texas Food Bank. We were blown away by their participation! They collected 6,500 pounds of food, which equates to 7,800 meals! The first graders collected the most items and won a pizza party! It's not just about raising money and donating food, but it's an opportunity to raise up the next generation of philanthropist. Teaching children the importance of helping others in need.
We are so proud of our community and the partnerships with the local schools. This year, our goal is to donate 50,000 meals to the North Texas Food Bank. We are almost there…we have donated 41,886 meals so far! If you want to help us reach our goal, please contact me at [email protected].