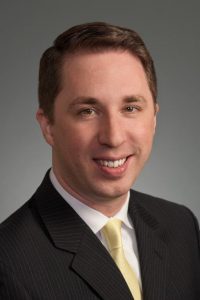 Merry Christmas Northlake! It seems incredible that we are already wrapping up 2019. As I write this it is not yet Thanksgiving but by the time you read this it will be early December. The weather has been a typical Texas fall with temperatures in the teens one day and a few weeks later almost 80 degrees. My family and I, as well as our town leadership and staff, wish you all a safe and reflective time over Thanksgiving and Christmas.
As 2020 beckons, it seems appropriate to reflect a little on where we are. Beginning this year and through 2020 we expect a doubling of our town's population. Pecan Square sales are above expectations with over 100 homes sold in the first few months and 250 under construction. All in, we are bracing for almost 1,000 new residences in just 2020.
I know that this pace of construction is causing some consternation for our residents and challenges for our staff to keep up with the growth. We share the concern that the growth is changing the character of the town and are focused on ensuring the continuity of services and the safety of our citizens while we seek to be as welcoming as possible to those moving here.
There have been and will be interruptions due to weather and construction, but we will do everything we can to keep an open dialogue with everyone and strive to deliver the best service at the lowest cost possible. In addition, our top focus is on safety, particularly on road safety and enhancements. We have over 30 priority road projects/issues with TxDOT alone and are asking for their help to accelerate the needed relief for traffic by improving roads, maintaining the existing ones, and implementing safety measures where we see concerning issues. Your observations and reports are very valuable. Please drop us a note or a phone call wherever you have concerns. We take safety very seriously.
During 2020, we are looking forward to significantly more growth in our retail sector. The hope that all these new homes would bring needed stores and shopping to our area is starting to be realized. Recently our EDC/CDC were briefed on dozens of new businesses coming to Northlake next year including service businesses and restaurants. Most are located at Northlake Commons and Chadwick Commons. It takes much longer than we all want but I am excited by the possibility of providing convenient, high quality services near to where we live.
We are watching the news from the Town of Argyle that they may be close to landing a high quality grocer, which would be of benefit to many of our residents as well. We are also continuing to press developers and grocers to commit to building a full service grocer in Northlake. While in the past we may not have had the numbers they wanted, that will shortly not be the case.
As always, please feel free to reach out to me personally or to any of our council members or town staff. We serve at your pleasure and are happy to tackle any issue. I wish I could wave a magic wand and fix things instantly. Unfortunately progress takes time, but what we can do is dedicate our time and energy to listen to your concerns, explain our approach, and keep you informed. Thank you for the privilege to serve Northlake. Please enjoy the many tree lightings and holiday events in the area. This is a great season to meet and welcome our new neighbors or reconnect with the old ones. Merry Christmas!