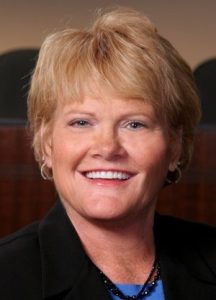 Christmas decorations are popping up all over the City. The holiday season is here and once again we are ready to celebrate the joy and wonder of this time of year. Here in Highland Village we are bringing the merry to you.
The Highland Village Business Association has launched "Experience Highland Village" to connect you with all the City has to offer. Highland Village is a one-stop shop with destinations for everyone. I have long said that Highland Village has it all, and this campaign will connect you to the shops, restaurants, and amenities found in our City. For the holiday season we are bringing the merry with promotions, contests, and photo sharing opportunities. Follow Experience Highland Village on Facebook and Instagram – you will be pleasantly surprised at all Highland Village has to offer!
I encourage you to shop our local retailers, dine at our local eateries and purchase your food and beverages at our local stores. We have a lot to offer you in Highland Village. As you make your shopping list, I encourage you to check the Highland Village Business Association's online directory at www.thehvba.com. The directory is separated into categories that include Shop, Taste, Go, Play and Do and every brick and mortar building in the City is included. The holiday shopping season offers you an opportunity to discover the stores of Highland Village. Our local businesses are bringing the merry this holiday season!
We have many family experiences lined up for you this month:
Santa at the Fire Station on Saturday, December 7 from 1 p.m. – 4 p.m. This is a great opportunity for a photo with Santa and Mrs. Claus. You can also write a letter to Santa, enjoy a bounce house, coloring, facing painting, popcorn, cookies and hot chocolate.
Eat a Stack with the Pack on Saturday, December 7 from 8 a.m. – 11 a.m. The Fire Department is partnering with Marcus High School Baseball team to host a pancake breakfast in support of the Baseball team. Tickets can be purchased in advance or at the door, contact Marcus High School to reach a baseball team representative.
Wine Down with the Grinch, scheduled for Friday, December 13 at Doubletree Ranch Park, is a new event for adults age 21 and up. This is the perfect date night opportunity for couples during the holiday season as the night will feature live music, adult beverages, hors d'oeuvres, and a special guest appearance from the Grinch himself. Hurry and register if you'd like to attend as the registration deadline is December 6.
Christmas at the Ranch at Doubletree Ranch Park will take place on Saturday, December 14 from 10 a.m. – 2 p.m. I hope you'll make your plans to come out for this event. There will be fun activities for the whole family including Christmas Carolers, Santa's workshop for children, a special visit from Santa and his reindeer, ice skating rink, a toboggan tunnel, and much more! Throughout the Christmas season, Doubletree Ranch Park will be turned into a winter wonderland that will feature Christmas lights and various lawn ornaments.
Santa will be in our neighborhoods beginning December 15 through December 20. You can follow Santa throughout the City and see when he will be in your neighborhood by following him on the Santa Tracker website. Just visit highlandvillage.org and search Santa Day for the link to the Santa Tracker.
I'm often asked about trash pickup during the holidays. Community Waste Disposal will not provide service on Christmas Day or New Years Day. So for Christmas week trash service will run as normal on Monday and Tuesday with Wednesday through Friday pushed back one day. New Year's week service will run as normal on Monday and Tuesday with Wednesday through Friday pushed back one day.
If you are using a live Christmas tree this year, remember when Christmas is over and you're ready to put your house back to normal, you can drop off your live tree (minus the decorations of course) in the Brazos Park parking lot. Live trees will be accepted for recycling between December 26 and January 10.
And not so exciting, but important nonetheless, is winter averaging for your monthly sewer bill. The average water usage is determined using a resident's lowest three out of four months (December through March). This average is compared each month to actual water usage, with the lower of the two being used to determine sewage charges.
This holiday season, consider the safety of you and your family. Remember to be aware of your surroundings when you are shopping. Never leave valuables or your gifts in plain sight in your car. Always lock your car and remember to take your keys with you. I am surprised every year to learn how many of us take the safety of our city for granted and leave valuables and even our keys in an unlocked car. When we do this we become easy targets for theft. Also remember to be responsible when you attend holiday parties. If you plan to drink, designate a driver, call a taxi or use the DCTA discounted Lyft service.
I'm looking forward to celebrating the Christmas holiday and spending time with family and friends. I wish all of you a wonderful Christmas and a very happy new year! See you around town!