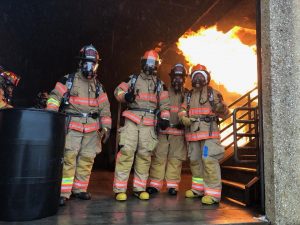 Registration is now open for the Flower Mound Fire Department's popular Citizen's Fire Academy, which will begin in February.
Participants will get an inside look at the day-to-day operations at FMFD and learn about a variety of topics including Fire and EMS Operations, CPR and first aid, fire investigations, vehicle extrication and live fire training, according to a news release from the town of Flower Mound. The classes will be held on Thursday nights from 7-9 p.m., from Feb. 6 through April 2. There will be three Saturday morning classes.
Participants must be 18 years or older. Class size is limited, so interested residents are encouraged to register early. Applications can be found here or the Central Fire Station, 3911 South Broadway Ave.