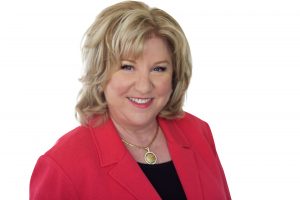 State Senator Jane Nelson, R-Flower Mound, was recognized last month for her work advocating for cancer prevention/treatment and for her work for survivors of family violence.
At The University of Texas MD Anderson Cancer Center Board of Visitors Annual Meeting, Nelson was commemorated for advancing MD Anderson's mission through her legislative achievements this session, according to a news release from her office.
"We are proud to honor Senator Nelson for her important work advocating for cancer prevention, early detection, treatment and research in Texas," said Peter WT Pisters, M.D., president of MD Anderson. "We are grateful for her commitment to ending cancer and for the opportunity to have served as an education resource to help make priorities like Tobacco 21 a reality."
MD Anderson recognized Nelson for her support of Tobacco 21 legislation and the Cancer Prevention & Research Institute of Texas.
"MD Anderson is known all over the country and around the globe as the premiere center for cancer treatment," Nelson said. "I am honored to be recognized by such a distinguished organization and look forward to continuing our efforts to fight cancer through more prevention, treatments and cures."
Nelson also received the Legislative Champion Award from the Texas Council on Family Violence in recognition of her dedication to survivors of violence, which led to greater investments in ensuring their safety.
"As the statewide coalition, the Texas Council on Family Violence raises the voices of survivors through the agencies that serve them," said Gloria Aguilera Terry, CEO of TCFV. "Senator Nelson consistently leverages her legislative leadership to make statewide change with direct local impact. Her connection to survivor needs, local demands on agencies and profound understanding of complex dynamics sets her leadership apart."
In presenting the award, TCFV recognized Senator Nelson as a champion in removing obstacles for survivors to access much needed shelter and advocacy services. She has passed more than 30 pieces of legislation relating to sexual assault and domestic violence, according to her office.
"As Finance Chairman, I am proud of the serious investments we made this session on behalf of sexual assault and domestic violence survivors," Nelson said. "We provided additional funding for rape crisis centers and domestic violence shelters, addressed the backlog of sexual assault kits, and created a new telemedicine program so that forensic nurses can provide their expertise to consult on the care for assault survivors across the state. Every survivor of sexual assault deserves compassionate care and justice."