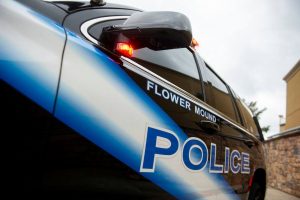 By Leopold Knopp, Contributing Writer
A Flower Mound High School student is being charged with assault after a fight in one of the school's bathrooms Nov. 19.
The fight was witnessed and recorded by several other students, with footage circulating on social media. The incident was severe enough to warrant attention from the Flower Mound Police Department, which issued an affidavit and arrested one of the students Friday morning Nov. 22. The student, 17, is being charged with assault and tried as an adult, according to FMPD Capt. Shane Jennings.
Rumors of severe injury for the other participant circulated online. Lewisville ISD chief information officer Amanda Brim would not release specifics about the students' health, but said no student was transported by emergency services to the hospital.
Principal Chad Russell released a statement the next morning to tamp down on rumors, saying it was a small altercation.
"It is always disappointing when a small number of students make a poor decision which then impacts our entire campus. I want to assure you the students involved will face appropriate disciplinary consequences," Russell wrote.