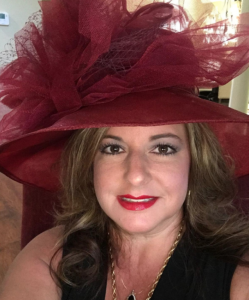 Lantana residents and the Fresh Water Supply District No. 7 board will install a small memorial in the community's Barrington subdivision near the home of a resident who died suddenly earlier this year.
Lauren Slattery-Jones, a Barrington resident for about two years, died unexpectedly on June 2 of asphyxiation, said her friend and Lantana resident Julie Cox. Slattery-Jones, 44, was very involved in her community, had a passion for saving animals and was "loved by everybody she knew."
"Her smile was very contagious," Cox said. "I never saw the girl down. She was vivacious, loving and funny."
In early November, the FWSD board authorized the funding for and installation of a bench and related improvements near the Hike and Bike Trail in Barrington, according to Lantana General Manager Kevin Mercer.
Residents are providing funding for a tree and a plaque to be mounted on a large boulder near the bench in honor of Slattery-Jones.
"She's really going to be missed," Cox said. "She's already missed."