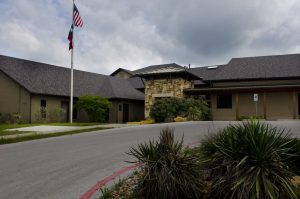 The Argyle Town Council voted Tuesday night to deny a proposed hospital on FM 407.
Developing company Terra Manna had requested a zoning change for a 30-acre piece of property to pave the way for a Texas Health Presbyterian regional hospital to be built on the north side of FM 407 between Hwy 377 and I-35W, across from 407 BBQ. The property is currently zoned Agricultural and Community Retail, which doesn't allow for hospitals in Argyle, and the request was to change it to Regional Center South – Transition.
The Planning & Zoning Commission had voted earlier this year to recommend denial of the project, so Terra Manna, Texas Health representatives, P&Z and the Town Council met for a work session last month, which was intended to address concerns and try to find a plan that the, developer and hospital could all agree to. However, P&Z declined to reconsider its decision, and it went to Town Council on Tuesday night.
The item was discussed for over an hour and a half, as some council members took issue with the size of the project and how it would affect town roads and services.
Pedigo has said if Argyle doesn't want the hospital, it would likely be built on a Hillwood-owned site across I-35W, outside town limits. The town wouldn't get the tax benefits, but it may get much of the traffic and helicopter noise the P&Z Commission was concerned about.
"There are two or three city managers around the site licking their chops and hoping the hospital falls to their side of the highway," Pedigo said last month. "They're all in disbelief there's a question on the Argyle side."
During the meeting, Pedigo made it clear that if the hospital was denied, Terra Manna would plan to build a retail shopping center development on the property, which is allowed by current zoning.
Council members Bryan Livingston, Ron Schmidt and Cyndi Hermann voted to deny the proposed project, and Marla Hawkesworth opposed them. Councilman Jon Donahue apparently left during executive session in the beginning of the meeting. No explanation was given to the public for his absence.