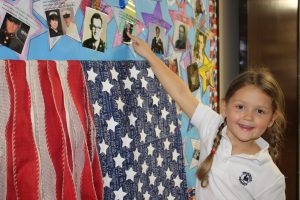 In honor of Veterans Day, students at local preschools decorated stars to honor veterans in their families.
More than 50 veteran stars are proudly displayed at Primrose School of NE Flower Mound and Primrose School of Old Orchard (located in Lewisville). The kids decorated the stars and parents added information about and photographs of the veterans, according to a news release from Primrose Schools.
Veterans Day is coming up on Monday, Nov. 11.