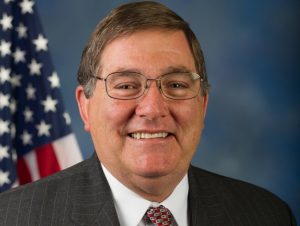 Late last month, the U.S. House of Representatives passed the EMPOWER for Health Act, authored by Michael C. Burgess (R-TX).
"This legislation reauthorizes the Title VII health professions workforce programs through 2024," Burgess said. "Reauthorizing Title VII programs is long overdue, especially in a time when our existing physician workforce is struggling to keep up with demand for health care services. The EMPOWER for Health Act reauthorizes funding for Area Health Education Centers. These centers are critical in providing both medical education and health care services to medically underserved areas."
Reauthorizing these physician workforce programs will provide much needed stability to those who depend on this funding, according to Burgess' office. Through the reauthorization the following Title VII programs will receive funding:
Centers of Excellence
Health Professions Training for Diversity
Primary Care Training and Enhancement Program
Training in General, Pediatric, and Public Health Dentistry
Area Health Educate Centers
National Center for Healthcare Workforce Analysis
Public Health Workforce
Geriatrics Workforce Enhancement Programs
Pediatric Health Care Workforce
"Primary care is an important aspect of our nation's health care system, and how many Americans receive the majority of their health care services," Burgess said. "As the Chairman of the Energy and Commerce Health Subcommittee last Congress, I made it a priority to get this bill across the House floor. While I succeeded in doing so, the Senate did not take up the legislation. I hope this year, the Senate will reauthorize these critically important programs."
Burgess represents Texas' 26th district, which includes nearly all of Denton County and part of Tarrant County.