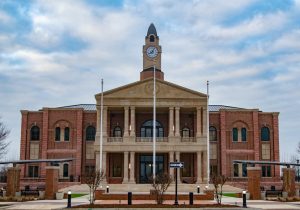 The city of Roanoke has launched a food drive called 30 Days of Giving.
The city is collecting donations through Dec. 7 and will deliver them to the Roanoke Food Pantry to provide local families in need with Christmas boxes, according to a city news release.
Collection boxes are located at all city buildings, as well as some local businesses, including Hey Sugar Candy Store, Comfort Suites and Wood and Vino Craft Studio. The city is seeking donations of food items such as cereal, crackers, macaroni and cheese and canned vegetables and other canned items, as well as socks, deodorant and toothbrushes. Click here for more information.