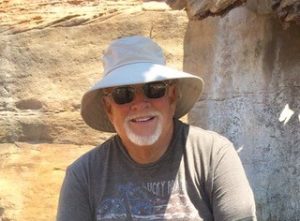 By Larry Varnes, Vice-President HOA, Robson Ranch Denton
Robson Ranch is always evolving to accommodate our growing community. In the past three years we have opened a new cardio center and have added numerous pickleball courts
In order to accommodate the demand for more golf, Wildhorse Golf Club opened the new "North Nine" on October 23, 2019. It is expected to be in high demand during its inaugural year.
Wildhorse Golf Club also features a professionally stocked golf shop with all of the latest trends and technology. The practice and dining facilities are second to none and able to accommodate and spoil the most discerning palates and audience of up to 500 plus.
"In a climate where more golf courses are closing, rather than opening, we are grateful to have found our niche in the marketplace and continue to provide North Texas with another great playing opportunity accompanied by unparalleled conditions," said Kent Coleman, General Manager and Director of Operations.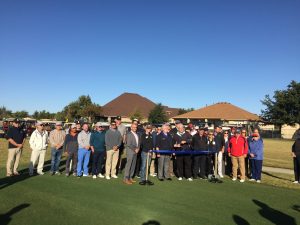 Craig Pullen, PGA Director of Golf added: "With the addition of these new nine holes, Wildhorse is poised to really make an impact on the community. We can now accommodate golf events up to 144 golfers and homeowners alike. We can't wait to see what the future holds in store".
Wildhorse Golf Club opened the original 18 (South and West Nines) in 2003. The new North Nine promises to be quite the challenge with three of the finest finishing holes in the State. The club is host to top ranked Dallas Baptist University's Collegiate Classic as well as many other homeowner and outside corporate events. The Wildhorse Golf Club is open to the public. We would love to see our neighbors on the course.
Homes For The Holidays
The Robson Ranch Women's Club proudly presents Homes For The Holidays. Start your Holiday Season by touring six lovely Robson Ranch homes, all beautifully decorated with their own special touch! Sunday, December 8, 2019, from 3-6 p.m. for $20 per person. There will be an After Party (adults only) at the Widlhorse Grill from 6-8 p.m. with savories and sweets, a cash bar and a Wine Pull for $10 per ticket. Tickets will be sold in the Robson Ranch Clubhouse before Thanksgiving. Adults will need to purchase a ticket to view any of the homes on the tour and attend the 'After-Party at the Grill.' Tickets can be purchased at each home the day of the tour. There will be maps at the Security Gate at the Robson Ranch entrance on the day of the event for those in the area to visit and purchase their ticket at the first home they visit. Please mark your calendars, you won't want to miss it! All proceeds does benefit Monsignor King Outreach Center & Our Daily Bread.
-Submitted by Theresa Peoples, Publicity Chair for RRWC