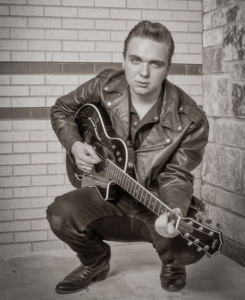 A Marcus High School student was recently recognized as one of the 20 artists under the age of 20 you should see in North Texas.
National Public Radio Music named 17-year-old Ryan Glenn to the list of the best young musicians in the area. Glenn, a Highland Village resident and senior at Marcus, "is a blast from the past," the NPR feature says.
Glenn is inspired by artists such as Buddy Holly, Eddie Cochran and Elvis Presley, and he looks the part. The Ryan Glenn Band has shared the stage with Texas music icons such as Two Tons of Steel and Dale Watson, and the band has performed at Gruene Hall. The band's debut album, "Delusional Disorder," was released earlier this year.
Click here for more information.