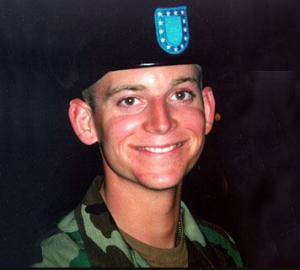 The city of Highland Village is naming the Doubletree Ranch Park pedestrian bridge in memory of a fallen soldier from Highland Village.
At the Oct. 22 City Council meeting, the council approved a resolution to name the bridge the "PFC Aaron M. Hudson Memorial Bridge." The decision came after residents formed a group in Hudson's honor and asked the city to name an amenity after him.
Hudson was killed in active duty in Iraq on April 16, 2005.
Also, the city and the U.S. Army Corps of Engineers have approved a storyboard and stone monument to honor Hudson's memory. The Friends of PFC Aaron M. Hudson will set up a GoFundMe fundraiser to collect $10,000 in donations to fund the storyboard and monument. An unveiling of the memorial is expected to take place in spring 2020. Click here for more information.