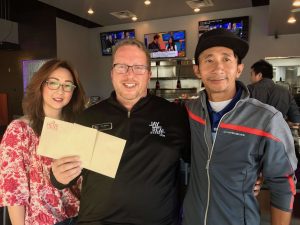 Since 2014, we've been telling the stories of local-owned restaurants found right here in our community. And there are so many incredible stories that inspire us each and every week.
The story of a stay-at-home mom who started baking cakes out of her home and now owns a successful bakery. The guys who worked years in the corporate world and one day realized their dream of opening a pizza restaurant. And the immigrants who invested everything they had into their dream of opening and owning a restaurant, and now own a successful Italian restaurant.
These are the stories of Foodie Friday DFW. And these are why we do what we do.