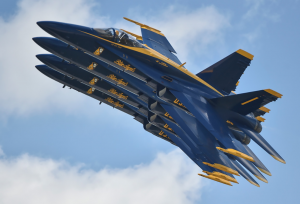 The Bell Fort Worth Alliance Air Show has released its schedule for this weekend.
Gates open at 9 a.m. and performances will begin around 10 a.m. on Saturday and Sunday at the air show at the Fort Worth Alliance Airport in far southern Denton County. The F-22 Raptor Demo Team and F-16 Viper Demo Team are expected to perform in the morning, and the U.S. Navy Blue Angels are set to perform around noon, according to the air show. The Salute to the Troops concert will begin around 3 p.m. Inbound parking will close at 2 p.m.
Times and performers are subject to change.
Admission is free, but parking tickets start at $30 online before the event, and on-site parking tickets start at $40.
Click here for more information.