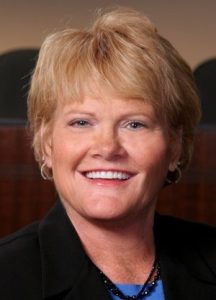 The last several months I've told you about the Kids Kastle Community Build project and the Design Day kickoff event. I am so excited to share this project with all of you. Design Day event was held on Saturday, September 7. The consultant, Laura Sehn with Play By Design, began by visiting Highland Village elementary schools on Friday, September 6 to gather ideas for the design of the new Kids Kastle playground. Students drew their dream playground and provided the consultant their ideas in small group sessions. On Saturday, residents attending Design Day entered Briarhill Middle School to find hundreds of student drawings lining the walls of the gymnasium. The children and parents in attendance and the parents shared their ideas with Ms. Sehn. She then retreated to an office and began to draw the schematic design based on what she learned from children and parents. At 6:30 p.m. that evening residents returned to Briarhill Middle School for the design reveal. Ms. Sehn walked attendees through the design, calling out the elements requested by the community. Phil Lozano, our parks director, told me the best part of Design Day was seeing the children's faces light up as they realized their ideas were incorporated in the new design. That captures the essence of the purpose of a community build project like this.
We have received the conceptual drawing of the schematic presented at Design Day. You can view it on SpeakUpHV.com, which is where all information will be on the project. We are now requesting volunteers to make up the committees that will build the new play area. I encourage you to be part of this project. There are volunteer opportunities for every one – all ages and all skill levels. Visit the Kids Kastle page on Speak Up HV and click on the volunteer opportunities link. We are going to build the new Kids Kastle in late March 2020. The demolition of the current Kids Kastle will likely take place in early November, after the Fall Festival Honoring Veterans. A pickup event for the existing personalized items in the structure will be held and announced on City websites, SpeakUpHV.com, and social media.
Highland Village has long been supportive of our Veterans and first responders. We realize the sacrifices they have made and continue to make. Throughout October and November we have several events designed to honor, remember and celebrate these courageous men and women and their families.
The first set of events focus around the 12th Annual TXFallenPD Tribute Event, which takes place on Saturday, October 19 at The Shops at Highland Village. The City and Police Department continue to raise funds and awareness of police officers who have died in the line of duty in Texas. Since 2008 the department, with the help of the community, has contributed over $200,000 to the Texas Police Chiefs Association's Foundation which provides financial assistance to families of officers who die in the line of duty in Texas. This year the week kicks off with Highland Village Restaurant Week. Beginning on October 13 several Highland Village eateries are donating a portion of your purchase to the Fallen Officer Fund. This is an excellent way to avoid cooking lunch or dinner and dine out in support of the families who have lost a loved one in the line of duty. Participating restaurants at this time include the Brass Tap, Freddy's Frozen Custard, Fresco's, Hillside Fine Grill, Popdod, Shoal Creek Tavern, and Snuffer's. This is an easy way to support the Fallen Officer Fund and enjoy some time with your family. Check out thehvba.com for all the details.
Beginning October 13 you will have the opportunity to surround Highland Village in blue with blue ribbons tied to trees, signs and poles. Dr. Kim Gronberg is leading the initiative to show our public safety personnel and those coming to the TXFallenPD Tribute Event that this community is grateful for their service. Our police officers surround us with a hedge of protection, let's all show them our gratitude by surrounding Highland Village in blue. Visit TXFallendPD.com for more details.
The TXFallenPD Tribute event will take place at The Shops at Highland Village on Saturday, October 19 and will include a 5K Donut run/walk, a civilian bike race, a police bike race, and a police obstacle course. There will also be a Touch a Truck with two helicopters and lots of public safety vehicles the kids (and adults) will like to see. And of course there will be entertainment and live music, vendors, demonstrations, a kid's zone, food, and drinks throughout the day. You can be part of this fundraising effort again this year by sponsoring the event, providing a cash donation to the fund, donating an item for the silent auction or bidding on an auction item, participate in the run or bike race, purchase a Memorial T-Shirt, or attend the event. More details about the event can be found at TXFallenPD.com. I hope you'll consider helping us honor the lives of those who have died in the line of duty in Texas.
The annual Fall Festival scheduled for November 2 will take place in partnership with the Denton County Veterans Coalition. This organization works to support our Denton County Veterans in need – from financial assistance to emotional help due to Post Traumatic Stress. The DCVC is seeking sponsorships to help them achieve their mission, just complete the form or contact Roger Pemberton at 469-417-8926. If you are not able to sponsor, consider attending the event on November 3 in support of our local Veterans. There will be several Veteran organizations present, activities for kids, food, and music. All the details can be found at hvparks.com.
The Highland Village Business Association is hosting the 16th Annual Salute Our Veterans Luncheon on November 8. All area Veterans are invited to attend. Please join us so we may say thank you and honor you for your service to our country. The lunch is a time for fellowship with other Veterans in the area as well as the forum for Congressman Burgess' awarding of Congressional Commendation to local Veterans. We take sponsorships from the community, beginning at $40 which covers the cost of two Veterans, so our Veterans and their guest can attend at no charge. Over the years a slideshow of pictures of our area veterans has been shown and we are always eager to add to that presentation. If you are a veteran and have a picture from your time in the service, or if you have a relative you'd like honored, we want those pictures. You can scan your picture and send to us via email to [email protected], be sure to include the name, rank, and branch of service in the email. You can also call us at (972) 899-5131 to schedule a time to come by and we'll be happy to scan your picture for you. Please send us your pictures by October 25. This is my favorite event as we hear from every Veteran in attendance. If you are a Veteran I hope you'll attend, if you're not a Veteran I hope you'll consider sponsoring and attending to honor our local Veterans. More details can be found at www.thehvba.com.
We have all that going on, plus more:
Highland Village Restaurant Week on October 13-20 benefitting the Fallen Officer Fund
TXFallenPD Tribute Event on October 19 at The Shops at Highland Village
Fall Festival Honoring Veterans on November 2 at Unity Park
Salute Our Veterans Luncheon on November 8 at the Hilton Garden Inn in Lewisville
Tri-Town Amazing Race on November 16
As you can see, we have a lot happening in Highland Village. As I close, I want to encourage you to be involved in Highland Village and support the businesses that have chosen to make our community their home. You can stay up to date on the things happening in our City by signing up to receive the City Manager's Report. Just select "Notify Me" on the home page of the City website and sign up to receive the City's Manager's Report under the "Blog" section. You'll learn what is taking place in the City and how your tax dollars are being spent.
I am thankful for the opportunity to serve as your Mayor. I appreciate all of you and your support of Highland Village.