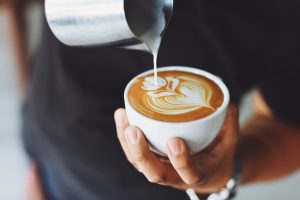 The city of Highland Village is inviting the community to come have "Coffee with the Chiefs" next week.
Police Chief Doug Reim and Fire Chief Mike Thomson will be available on Wednesday, Oct. 16 at 8 a.m. at Sip Stir Coffee House, 2570 Justin Road, to talk to residents in a casual setting. The event is similar to Coffee with a Cop events, which local police departments hold in an effort to meet more residents and engage in conversations with them.
Sip Stir Coffee House is also participating in Highland Village Restaurant Week, which runs from October 13-20 and will be providing 10% of the sales from their entire menu to the Fallen Officer Fund.