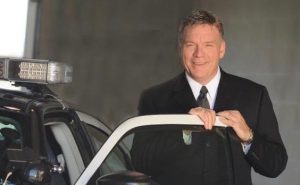 Argyle has a new interim police chief.
Former Argyle Police Chief Temple Cottle retired this week, and the town has contracted with Dan Busken, who has 25 years experience as a police chief in three states, to lead the 12-officer department on an interim basis.
Busken, 58, has graduated from the FBI National Academy and the FBI National Academy Law Enforcement Executive Development Program, he has a Master's Degree in Public Administration and an MBA with a Criminal Justice Specialization, according to the town of Argyle. He has previously served as police chief in Greenville (northeast of Dallas), Madison, Alabama and Crystal City, Missouri.
Busken said he's spent time getting to know Cottle, the department and the community, and he's confident the transition will go smoothly. He said he has interviewed all the APD employees to get to know them and ask them what they think the department's strengths and weaknesses are.
"If there are any glaring things I think we need to change, we'll address them, but I wouldn't think residents will notice any significant changes right off the bat," Busken said.
At the National Night Out event Tuesday, Busken said he got to meet many residents and hear their support for law enforcement.
"That's one thing the employees have really stressed to me is that they know they have a lot of support from this community," Busken said. "That's important for police officers."
Busken's left his last police chief job with the city of Greenville in February this year after a new city manager was hired, and "they were looking for different things," Busken said.
Argyle Town Manager Kristi Gilbert said the advertisement that the town is hiring for the permanent police chief position will close on Oct. 18, and the town hopes to conduct final interviews in early December. Busken said Wednesday that he is considering applying for the permanent job, but he hasn't decided.