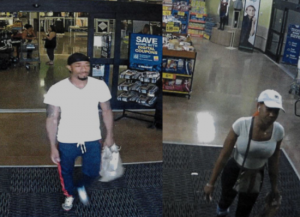 The Bartonville Police Department is asking the public for help in identifying two people who have allegedly been fraudulently using credit card(s) at the Lantana Kroger store since August.
Bartonville Police Chief Bobby Dowell said the two suspects, a man and a woman, have been working together from August through mid-September to allegedly commit credit card abuse offenses 17 different times.
The department is seeking help identifying the suspects. Call BPD at 817-693-5287 if you have any information about them.