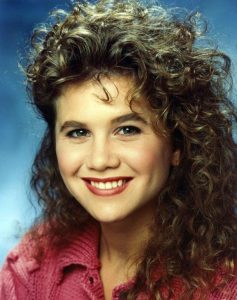 Texas Health Presbyterian Hospital Flower Mound will once again host its annual Women's Health Fair on Saturday, September 21, 2019, from 7:30 a.m. to 11:30 a.m. at The Courtyard Marriott, located at 4330 Courtyard Way, Flower Mound, Texas 75028 (directly behind the hospital).
Don't miss a special presentation by Tracey Gold, former child actress best known for playing Carol Seaver on the 1980s sitcom, "Growing Pains".
The event will emphasize the importance of preventive medicine and will offer free screenings relating to cholesterol, blood pressure, glucose, body mass index, thyroid, and heart health. Participants can visit wellness booths, physician booths, and vendors such as the Painted Tree, Institute of Bodywork Studies, Nordstrom and Blo Blow Dry Bar.
The event will kick-off with a physician panel ready to answer the audience's questions and will be moderated by Sean Fleming, MD, Medical Director of Emergency Services. The panel will include an oncologist, orthopedic surgeon, breast surgeon, urologist, cardiologist, family practitioner, OB/GYN, plastic surgeon, and a colon and rectal specialist.
The schedule of events is as follows:
7:30 a.m. to11:30 a.m. – Breakfast, screenings, vendors and wellness booths
7:30 a.m. to 11:30 a.m. – Door prize drawings
10:00 a.m. to 11:00 a.m. – Physician panel with Q&A
11:00 a.m. – Keynote speaker Tracey Gold with Q&A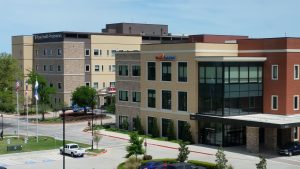 This year's event will coincide with the Rhythms at the River Walk located at the Riverwalk in Flower Mound, which is a fun-filled family event. For more information regarding that event, go to www.rhythmsattheriverwalk.com.
Texas Health Presbyterian Hospital Flower Mound is a full-service, 99-bed facility with over 500 physicians on its medical staff who practice a full range of specialties. As the area's first acute care hospital, Texas Health Presbyterian Hospital Flower Mound is committed to offering comfort and care to those seeking quality health services. The hospital is located at 4400 Long Prairie Road, Flower Mound, Texas 75028.
For more information, go to www.texashealthflowermound.com or call 469-322-7085.
(Sponsored content)