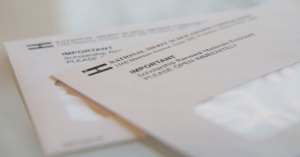 Officials of National Merit Scholarship Corporation announced Wednesday the names of about 16,000 semifinalists in the 65th annual National Merit Scholarship Program, including many from southern Denton County.
The academically talented high school seniors have an opportunity to continue in the competition for some 7,600 National Merit Scholarships worth more than $31 million that will be offered next spring, according to a NMSC news release. To be considered for a Merit Scholarship award, semifinalists must fulfill several requirements to advance to the Finalist level of the competition. Over 90 percent of the Semifinalists are expected to attain Finalist standing, and about half of the Finalists will win a National Merit Scholarship, earning the Merit Scholar title.
NMSC, a nonprofit, was established in 1955 specifically to conduct the annual National Merit Scholarship Program. Scholarships are underwritten by NMSC with its own funds and by approximately 400 business organizations and higher education institutions that share NMSC's goals of honoring the nation's scholastic champions and encouraging the pursuit of academic excellence.
The local students who were name semifinalists include: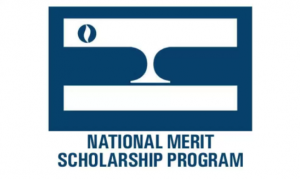 Guyer High
Daniel Cho
Braden Gee
Hasan Mubarak
Coram Deo Academy
Homeschool (Flower Mound)
Marcus High
Evan Bailey
Chaitanya Bashyam
Risha Bhuta
Riya Bhuta
Ayra Charania
Victoria Cheshire
Savannah DeCrow
Katelyn Harvey
Madison Ibe
Srisha Jayakumar
Sakshi Krishna
Annette Nguyen
Spencer Phan
Sarah Saleem
Rhea Varma
Flower Mound High
Shruthi Annapureddy
Caden Arras
Sean Berry
Jonathon Cattoor
Jared Cluff
Aurora Cooley
Julian Cope
Jorge Adan Corral
Lillian Crawford
Meenakshi Dara
Luke Farinelli
Nikhil Guddati
Saumya Gunampalli
Tarun Gunampalli
Eric Haddad
Ellie Heredia
Thomas Kall
Brian Lee
Ryan Lee
Shreya Lingam
Jane Luo
Travis McFarling
Raashi Mohan
Avinash Nair
Tanvi Oswal
Ishita Palit
Malika Rao
Saee Risbud
Elizabeth Roeling
Nithin Samy
Akhila Srinivas
Aarthi Srinivasan
Emily Su
Michelle Sun
Samantha Surdek
John Teague
Kendall Tubbs
Chukwusom Uzowihe