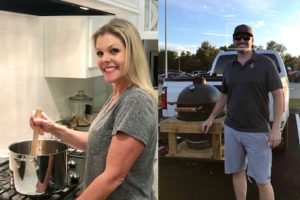 The Argyle ISD Education Foundation is preparing for its second annual Chili Cook Off & Mac Down this month.
The event is scheduled for 5-8 p.m. Sept. 21 at Unity Park (located on Crawford Road near the train tracks). Last year's event raised $12,000 for Argyle ISD, and organizers are hoping to make this year's event better, in part by adding macaroni and cheese to the competition.
Event-goers will get to try the chili and mac and cheese entered into the competition, and with your $10 admission, you get one vote for your favorite dish. You can buy an additional vote with a $5 donation.
Click here for more information.
The Argyle Education Foundation is a group of business, community, and neighborhood volunteers working together to provide resources to enhance the learning experience of all students at our schools. Since 2004, AEF has gifted over $1.5 million to AISD.