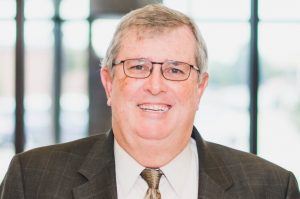 Dear Lewisville ISD Community,
Welcome to the 2019-2020 school year! We've had a great start, and no doubt you've seen our buses rumbling down the streets and our campuses bustling with students and staff. It is an exciting time in LISD, and I encourage you to visit bestschoolsintexas.com to learn more about how our district is meeting the needs of all students.
With this new school year, I'd like to share the following important updates with you.

The safety and security of our 52,000 students and 6,000 plus staff members is a top priority in LISD. If you visit our campuses this year, you may notice some upgrades to campus security with our new video check-in system. I am proud our voters approved the bond funding for this project, and I am thankful for the additional security measures we've put in place to keep our students and staff as safe as possible.
We have many construction projects across LISD — 20-year-building refreshes, new facilities, parking lot resurfacing and more. As you may have seen in the news, Mill Street Elementary in Lewisville was not ready to open on the first day of school. While we were disappointed in the delays, I can't say enough about the way the Mill Street staff has persevered through this disruption to ensure their students are engaged and learning regardless of their class location.
This year, our communities partnered with us to serve over 4,100 students at the annual Lewisville ISD Back-to-School Fair. This special event helps families in need to prepare their children for the upcoming school year by providing school supplies, backpacks, shoes, haircuts, vision screenings and more. If you are looking for an opportunity to volunteer in the future, I highly recommend participating in this event.
Whether you are a future, current or former parent, community member or business, I encourage you to get involved with our schools. Be a mentor. Be a volunteer. Provide internship opportunities with your business. Be engaged in our schools — we need you!
I am grateful for the opportunity to serve as superintendent of Lewisville ISD. This district has been my home for my entire professional career as an educator, and I am so proud of the work we do.
Thank you for your continued support of our schools and our district.
Dr. Kevin Rogers, Superintendent
Lewisville Independent School District