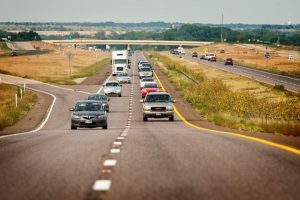 More than $1.1 billion in highway funding for I-35, I-35E and I-35W is proposed for Denton County within the next three years.
The 2020 Unified Transportation Program includes $320 million for improvements to Interstate Highways 35W and 35E as well as Interstate 35 from the Denton wishbone to U.S. 380.
The proposed funding also includes projects for Interstate 35E and Mayhill Road at $46 million, I-35E and FM 1171 at $41.4 million, I-35E and Texas 121 Business at $65 million, and I-35E and Corporate Drive at $59 million.
Other projects include I-35 from U.S. 377 to the Cooke County line at $519 million, I-35 at FM 455 for $27 million and I-35 at the northbound bridge for $62.5 million.
The Unified Transportation Program is the Texas Department of Transportation's 10-year plan that guides development of transportation projects across the state. The Texas Transportation Commission, which governs the Texas Department of Transportation, is expected to vote on the 2020 Unified Transportation Program on Aug. 29.