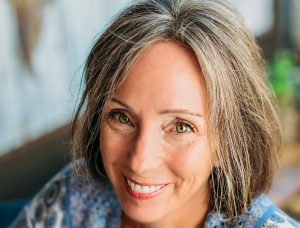 About 18 months ago my husband left the Corporate America rat race to open a travel franchise in Flower Mound. Since that time he and I have been able to go on a couple of cruises but it wasn't until June that we were able to take our two youngest kids on their very first cruise.
While preparing for the trip, I thought about what a great opportunity it would be to "unplug" from every day busy schedules and commitments and to be able to reconnect with our teenagers. I even thought it would be a great chance for all of us to leave our phones at home! I brought up this great idea to my husband who immediately said, "What if something happens and I have to be available to the Center or someone needs to get in touch with us for some reason?"
Okay, fine you bring your phone, but I can leave mine behind. This was met with, "You know how crappy my cell coverage is. I need you to bring your phone as back up."
How was I going to talk my teenage son and daughter into leaving their phones at home if I wasn't going to be able to?
I gave it my best shot when suggesting to Maddux and Mia they leave their phones home. As expected, neither one was even remotely interested in entertaining this idea. I heard everything from, "What am I supposed to do all those hours on the plane?" "How am I supposed to take pictures?" to "I have to keep up my snap streaks!" (God forbid we lose our snap streaks right? My college son and I have an almost 1,000 streak going…but I'd just given him my password so he could do it for me while we were gone.)
Needless to say, I lost that battle. BUT, I still didn't need to spend time on my phone during the trip if I didn't want to.
My husband only bought the data package for himself so that meant if one of us wanted to use it we had to bump him off because only one of us could be on at a time. This was really helpful to curb some of the phone usage. But, both kids were smart and had downloaded music and shows so there were still plenty of hours with earbuds in their ears.
I used my phone to take a few pictures and to listen to music when I worked out in the morning, I may have briefly checked social media a handful of times.
We stopped at four different ports along the trip. During our last stop, Ketchikan, we ate lunch in a bar that had free WiFi. Since I'd been minimally connected during the previous six days of the trip I thought it would be great to take advantage of the opportunity to see what was going on in the world.
Before I could do so, the owner of the bar came up to our table, he was loud, friendly and told us he was from New York and that he'd moved to Alaska ten years earlier to open the bar with his wife. He asked us about our trip and included the kids by asking what they'd like best so far. After a nice conversation he took our order and walked away.
I got connected and began to check emails. I guess the kids were watching something on the TV that was on the wall and Tom was on his phone as well. A few minutes later, the bar owner came back over and said to me, "Excuse me…you know it's funny, I didn't know how detrimental it was for kids to be in front of screens until I recently saw this news report about it." I responded (while looking at my phone), "Yes! You're right, it is something we talk about all the time at our house and I think it's the most common complaint I hear about from everyone these days."
He said, "What are you doing right now?" I looked up and he winked at me. I looked at my teens who were bored and watching some random sports game on the TV and my husband who was staring at his phone. The bar owner could see that I was looking at email so he then asked, "What do you do for a living?"
"I'm a parent coach." Which made us both laugh. I put the phone down on the table and we had a lively conversation about how it's important to stay present with your family while you are on vacation and especially when enjoying a meal with them.
I thought it was incredibly ironic that this man called me out on something I didn't even want to bring along in the first place. He was right, we have to model what we want from our kids. There was nothing more important than being with them and experiencing a brand new area together. I'm glad he called me out, because it's going to continue to be a reminder to me to be present and intentional with what I'm doing. When we know better, we do better.